LPS Family:
\r\n
The District leadership team has been diligently monitoring building numbers since we have returned from the holiday break. Due to the uptick in COVID cases we are seeing across our district and community along with the number of absences in our buildings for various reasons, we have made the decision to move to "Remote Instruction" starting tomorrow, Wednesday, Jan. 12. We will complete our normal school hours today along with Extended Time services.
\r\n
Students and staff need to take home their district electronic devices to continue remote work. We are asking that our families use this time to stay home if possible. We hope that this break from in-person learning will help reduce the spread of COVID cases across our district.
\r\n
There is no school on Monday, Jan. 17 in observance of the Martin Luther King Jr. Day holiday. We will return to in-person learning on Tuesday, Jan. 18. We ask that our staff continue to communicate with their building administrator or supervisor this week for changes or updates.
\r\n
Thank you for your continued support of our district.
\r\n
Sincerely,
\r\n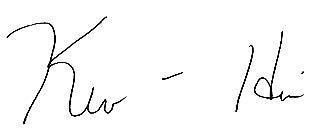 \r\n
Kevin Hime\r\n
LPS Superintendent
\r\n