It's College and Career Week at EHS! Check out all of the opportunities for our Juniors and Seniors. Parent night is tonight @ 5 PM in the Library. This session will help parents with FASFA IDs and help them finish up Oklahoma's Promise.
Parent Teacher Conferences tonight and Thursday, from 3-6 PM.
Lady Eagle Softball will be at Sterling all day today and tomorrow in a Softball Tournament. Please go out and support your Lady Eagle Softball.
Tonight the Eagles will match up against the Altus Bulldogs. Game start time will be 8:00 PM. Come out and support your Eagles.
Friday night's game against MacArthur ended up in an upset but the Eagles had athletes that stood out! Congratulations to these athletes. Keep up the great work! Go Eagles!

EHS Families: Power is back on! We will continue with normal operations. Thank you.
EHS Families: We are currently without power due to a city outage in our area. PSO is actively working on it and we hope to have it up soon. We will notify you if there are any changes to the school day. Thank you.
Baseball Regional Games have been pushed back. The game tonight will be against Bishop McGuinness at 6 pm in Noble. Please make adjustments to your travel arrangements. Thanks
This is a reminder that Athletic Physicals are given to any LPS athlete that wishes to get a physical today from 3:00 pm - 6:00 pm @ LHS Gym. Please try to make it to the physicals, as they are free and required to participate in athletics. Thanks.
Eagle Baseball will move to a doubleheader today in Altus to prepare for the projected rain this week. Games will start at 4 PM. Come out and support your Eagles today.
EHS Sports Today: Girls Golf @ Guthrie, JV Baseball Vs Cache 5:00pm, Soccer @ Elgin, Tennis @ Byng
EHS Families: Here are some photos to enjoy! Yesterday, Eisenhower High School's Youth and Government Club had a field trip to the Capitol, hosted by Rep. Daniel Pae. #WeAreLPS #LawtonPS #oklaed
BEEK Week Ticket Information All Event Pass - $10 - picture attached - Gets Students in to every single event. After School Events Alumni Basketball Game - $5 - pay at the door Volleyball Tournament - $5 - pay at the door During School Events Mr/Miss EHS - $2 - White ticket Dodgeball - $2 - Blue Ticket Talent Show - $2 Pink Ticket
Today in Sports. Slow Pitch Softball @ Lokeba Tournament. Men's and Ladies Soccer @ Carl Albert Tourney. Go Eagles!
Eisenhower Eagle Baseball will play at Fletcher today. The varsity Game will begin at 5 pm and the JV will play after. Come out and support your Eagle Baseball!!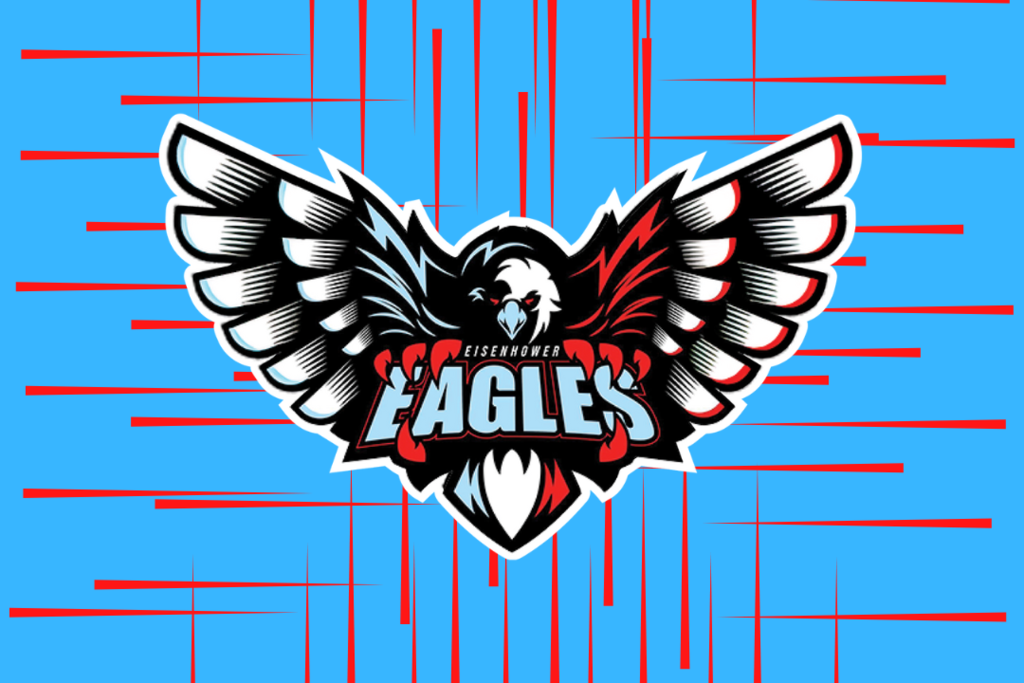 Lady Eagles Tennis will compete @ Harrah today. Come out and support your Eagles! Go Eagles!!
Lady Eagle Golf team will be at the Lawton Country Club all day today. Come out and support your Lady Eagle Golf.
Eisenhower Eagles will play at MacArthur Tonight. The game starts at 5 PM. Come out and support your Eagle Baseball. Tomorrow will be Eagles vs. Highlanders @ Eisenhower Baseball Field.
Eagle Baseball will play Walters today at 2 pm @ Home. Come out and support your Eagle Baseball.
On Friday, March 10th, the Men's Powerlifting team will have two young men competing in the OPCA State Powerlifting meet in El Reno, OK. Austin Bartek and Antonio Worrie Qualified at Regionals and will be representing the Eagles. Let's Go, Eagles!!