EDIT MAIN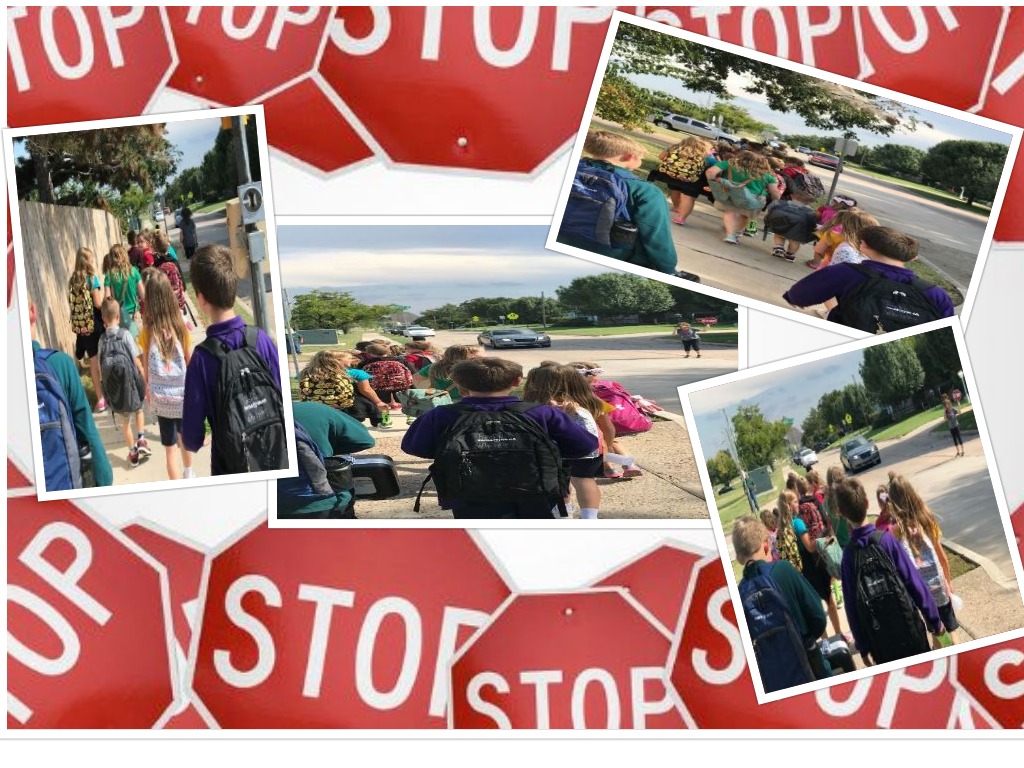 As part of our commitment to creating a healthier generation, we have established the Walking School Bus Program. This program not only increases physical activity, but it also reduces traffic congestion around our school in the mornings and afternoons.
Each morning, adult supervisors meet students at the corner of Cherry and Laird at 8:35 a.m. Together we walk to Whittier and go straight into the Whittier Wake-up assembly. Our morning Extended Day students walk with us also to get their bodies moving and ready for the day.
In the afternoon, all Walking School Bus students meet on the sidewalk in front of the school and walk to Kathy Newcombe Park together. The group leaves the school at 3:50 p.m. We ask parents to park along the west side of the park between Maple and Cherry. The students will meet them along the sidewalk.
Some of the benefits we have received from the Walking School Bus Program include:
Students get great exercise.
Parents avoid the traffic congestion around the school.
Students and staff members build relationships and spend quality time visiting.
A safer walking environment.
Time for students to visit with each other.
Students arrive to school more alert and ready to learn.
Better public relations with our neighborhood community.
Special event days that are fun for all participants.
A chance to visit and communicate more often with parents at the drop off sites.
Pedestrian and bicycle safety training from the Lawton Police Department.
Much, much more!!!
The Walking School Bus does not walk when the wind chill is below 32° or if there is precipitation or lightning. Click here for the current weather in Lawton.