Book Fair is here! Monday-Wednesday 9:30-3:30, Thursday 9:30-5:30, and Friday 9:30-12:00. Come see us at the Book Fair this week!

Elementary Enrollment~Wednesday, July 31 8:00 a.m.-4:00p.m. Thursday, August 1st 10:00a.m.-6:00p.m. ***Due to Safe Room Construction there is NO water at Whittier, restrooms and water fountains are not able to be used.

Due to Parent-Teacher Conferences on Tuesday, March 26th and Thursday, March 28th there will be no afternoon Extended Day. Please make sure that you have made other arrangements for your child in the afternoon on these days. We look forward to visiting with you at conferences.

Date correction-No pm extended day Thursday, March 28th. There will be extended day in the afternoon on Wednesday, March 27th.

Battle of the Books~Whittier will have a 5th grade team going to Battle the other Lawton Elementary Schools that are participating on Friday, March 29th. We will be walking to Central Middle school with the 5th grade classes to cheer on our team!
Due to Parent -Teacher Conferences, there is no afternoon X-Tended Day on Monday the 15th or Tuesday the 16th of October. Thank you!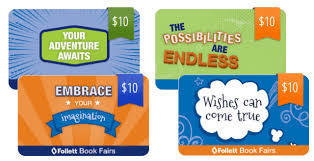 5th Grade Parents: Due to possible rain on Monday the field trip has been moved to Douglass Learning Center. If you do not want your child to attend the field trip please call the office before 9:30 am on Monday.

Book Fair Gift Cards~Worried about sending cash with your child to the Book Fair. You can now purchase gift cards at
www.follettgift.com
for them to use at the Book Fair!

Cheerleader sign up and parent meeting Tuesday, August 28th at 6:00 p.m. in front of the school.

Open House Grade Level Meetings~Come visit your child's classroom to see how their daily schedule works. We will have 3 rotation times, the first rotation begins at 5:30-5:50, second rotation is 5:50-6:10, the final rotation is from 6:10-6:30.

Enrollment is today from 10:00-6:00, please bring in proof of residency with you when you come to enroll. Everyone must show proof of residency this year. It MUST be a rent/lease agreement, mortgage, gas, water, or electric bill. No other form will be accepted, thank you for your understanding.

If you are attending the Awards Assembly this afternoon or the 5th Grade Promotion ceremony tomorrow please notify the office so we can have a pass ready for you otherwise you will have to wait.

Beginning April 19th~new school hours are 8:30-4:15. Doors will open for breakfast at 8:15, if your child is not eating breakfast they need to be here at 8:25.

Beginning April 19th~Due to school hours being extended, the bus will now pick up students 30 min. earlier than the normal time. Students will also be dropped off 30 min. later in the afternoon.

2/23/18~Black History Assembly @ 2:00 p.m.


2/19/18 NO School~President's Day!

2/16/18~Spring Picture Day

2/9/18~ Jump Rope for Heart

2/9/18~Valentine's Parties at 2:45 p.m.

The STEM night that was scheduled for this evening (Jan. 30th) has been cancelled. We will notify you of the date once it has been rescheduled. Thank you for understanding!

Candy Sale ends today so make sure to turn in your money!!! No unsold candy may be returned.

The Rotary Track Meet scheduled for tomorrow, Saturday, September 30th, has been CANCELLED! There will be no track meet tomorrow at Lawton High School.

Happy Friday!!! #lawtonps #oklaed #whitcard

2nd Grade Musical "Go Fish" begins at 6:30 p.m., Thursday, March 30th!!!

Due to the possibility of severe storms later this afternoon, ALL LPS after-school activities, events & X-Tended day services are CANCELLED for Tues., Mar. 28.

Reminder: No School Friday

Way to go Ms. Monts & Mrs. Pendergrass!!! Their classes placed 1st and 2nd in the Reading Plus Turkey Trot out of all Lawton Schools. Keep up the great work!!!

Our Grandparent's Day Celebration will be on Monday September 12th at 10 am and 2 pm. Invitations were already sent some, please RSVP by Friday September 9th.