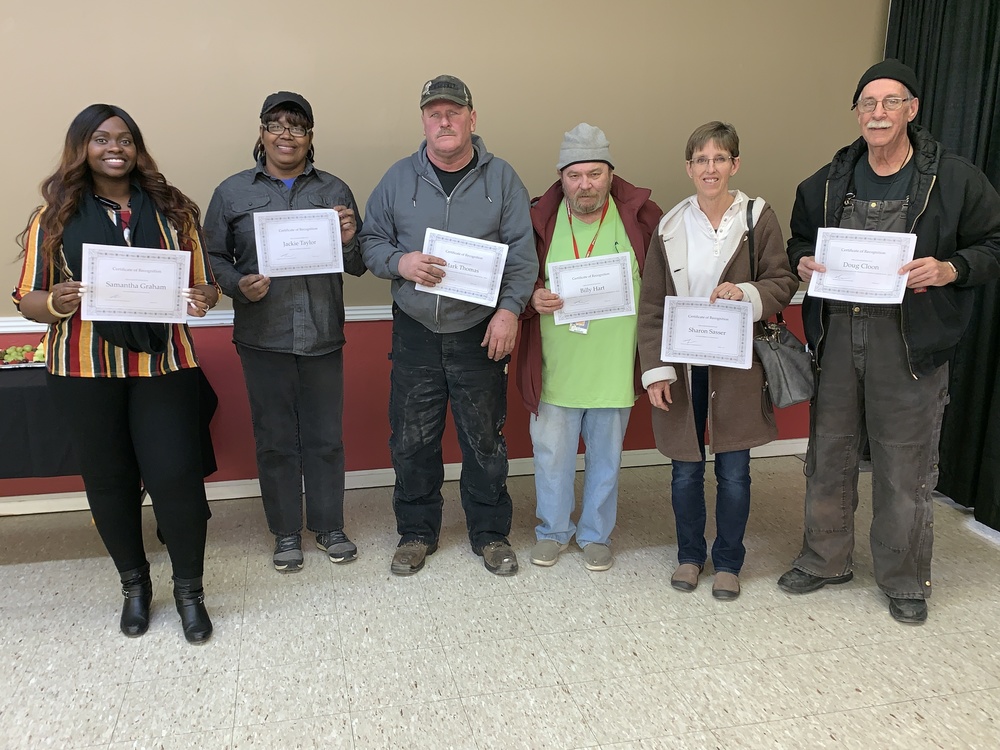 Transportation: Perfect Attendance Awards
Lawton Public Schools
Wednesday, March 06, 2019
A job well done to several of our Transportation personnel! LPS recognized nine individuals for their perfect attendance—some haven't missed a day since the beginning of the school year in August, while the rest haven't missed a day since the start of the spring semester in January.
Way to go, team!

Pictured from left to right: Samantha Graham, Jackie Taylor, Mark Thomas, Billy Hart, Sharon Sasser, and Doug Cloon.
Not pictured: Jose Lopez, Mark Wood, and Michael Gersper.