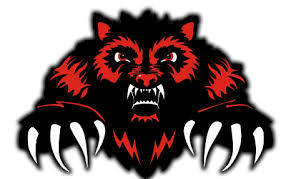 Mr. and Ms. LHS
Vashayla Phillips
Tuesday, February 12, 2019
Wolverine News Service
Misters and misses will share the stage during this year's edition of a longstanding tradition at Lawton High School—Mr. (and Ms.) LHS—on March 8.
Mr. LHS began back in 1988 as Mr. Legs, a Highsteppers fundraiser in which they took take pictures of legs and students would vote on their favorite pairs.
LHS' activities director Allee Passmore said she and other staff members planned on adding "misses" to the event since August.
"We've had a lot of requests over the years about that," she said. "Tomlinson does it with Mr. and Ms. TMS. So if the middle schools were doing it, why aren't we? Another reason: we're adding boys to Lore, like Lore king and queen, so we thought it was just fair."
In the Mr. and Ms. LHS contest, each club or organization is invited to select either a senior boy or girl to represent their group. After the candidates are chosen, each representative will carry around a donation can to collect money from friends, parents, and businesses for the club. The candidates who collect the most money will be Mr. and Ms. LHS contestants and will participate in acts to impress the judges. Their goal: earn their votes in the show. Only one male and one female will earn the titles of Mr. and Ms. LHS.
Whether or not Ms. LHS will become a new tradition is up to the students of Lawton High. Be sure to keep an eye out for the nominated students' donation cans from Feb. 8-14.
###