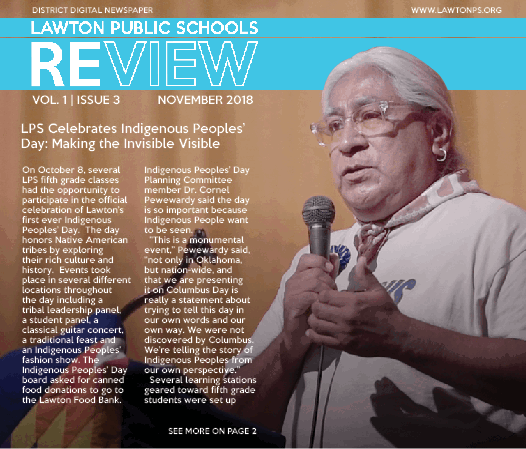 November Issue of the LPS ReView
LPS Communications
Friday, November 02, 2018
LPS Family!
We couldn't let you kick off your weekend without sharing our November issue of the LPS ReView (the district's online digital newspaper)!
Our schools and student writers were busy this past month. We are ecstatic to share the latest news and happenings. There are 23 pages of stories, photos and follow ups for you to enjoy. Be sure to let your students know you read their news articles! They would love to hear from you.
Let's see how many shares we can get this month!