Thank you Lawton Community Health Center
Communications Department
Wednesday, August 22, 2018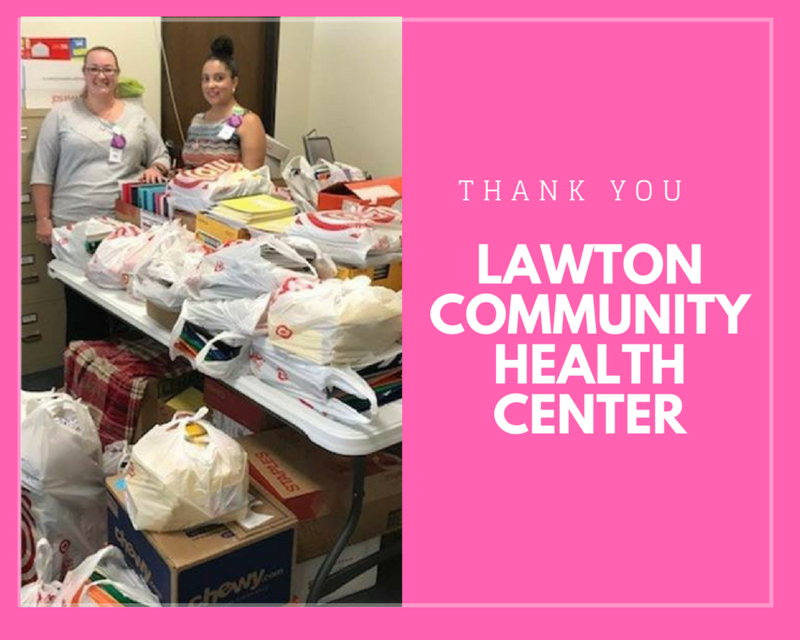 Shout out to the Lawton Community Health Center for their recent donation to our #LawtonPS Homeless Education Program.
After organizing a School Supply Drive and partnering with Community partners: Target Store Lawton - $200 gift card, Complete Health Services - $300 donation, Arvest Bank - Rulers and pencils, and Goodyear-Lawton - school supply collection, they donated over a $1,000 worth of school supplies earlier this week!!
We are thankful for the continued support from our #CommunityCollaborations. We are forever grateful!
Photographed: Kimberly Brunty, LCHC Case Manager and Amanda Santos, LCHC Operations Manager