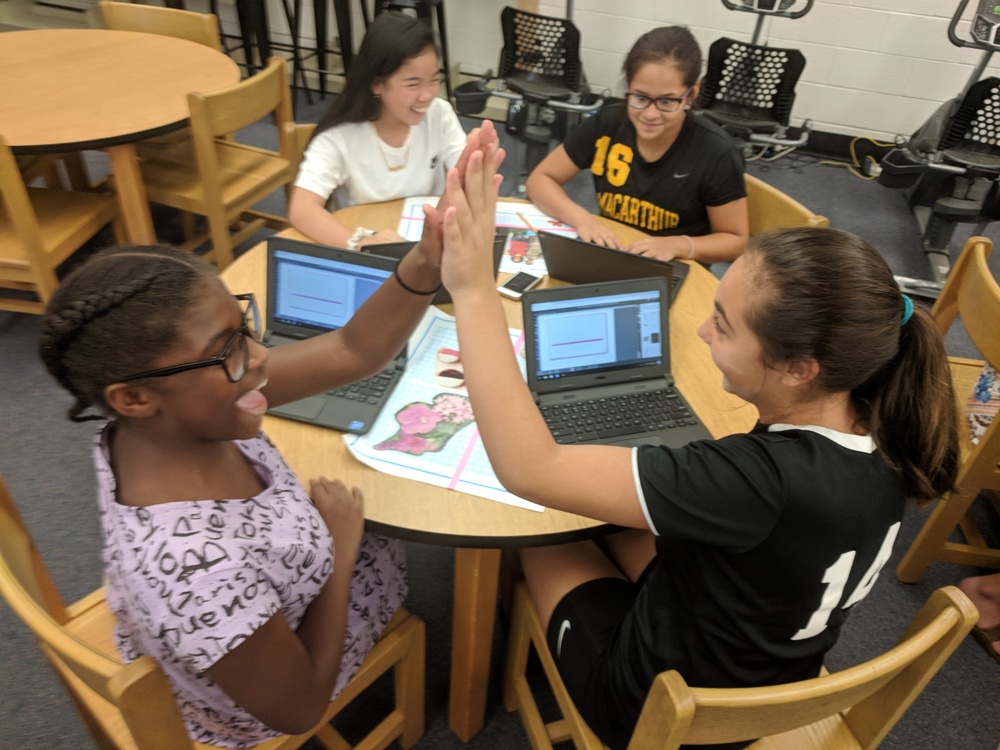 Lawton Middle School Yearbook Workshop
Ike Valhalla
Saturday, July 28, 2018
On July 26th and 27th, seventeen girls from EMS and MMS came together to learn about the basics of yearbook. This workshop was held at EMS and organized by Amy Price and Alisha Cortes, from EMS, and Elijah Morlett, from MMS. Mr. Charles Cook, a Herff Jones representative, was there to talk to the girls about how to put together a yearbook page and how to use the program that both schools are using this school year.
The girls enjoyed the chance to get a jump start on the yearbook and planned for the beginning of the school year. Lynn Cordes also stopped in to talk to the students about writing for a district wide newspaper. EMS students also determined their yearbook theme and designed the cover, while MMS students learned photography tips.
**A big thank you to Discount Foods and Jan Newberry-Davis for donating food for lunch and snacks both days to the workshop. Your generosity was genuinely appreciated.