Dropping Kids off at the Emergency Room
Written by Dr. Tom Deighan, LPS Superintendent
Monday, June 11, 2018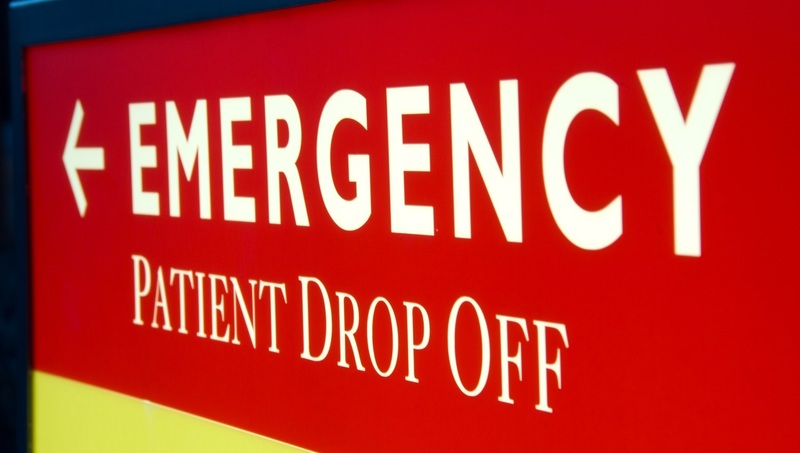 Something you have undoubtedly never witnessed: a line of cars dropping off children at the emergency room or doctor's office. Forgotten lunches dangling out the window. Unwelcomed hugs and kisses. "Have a good day at the doctor's, sweetie. Mommy loves you!"
We cannot even imagine such a bizarre sight because we all recognize the absolute necessity of parental involvement in children's medical care – so much so that it is illegal in most cases for physicians to treat children without the explicit permission of the parent or guardian. We truly recognize the value of parents in the process of diagnosing and treating children. Few parents have medical degrees, but physicians openly rely on their advice and guidance. The doctors in the room may be the medical experts, but the parents are the kid experts. The parents may be entirely uneducated, but the doctor relies upon their insight with the deepest respect. The doctor relies upon the parent and the parent upon the doctor, for the good of the child. It works because of mutual respect. They make odd teammates, but they both recognize their limitations and need for each other.
In many public schools, however, the picture is drastically different. Parental involvement and engagement has diminished in recent generations, and the experts cite a myriad of reasons: modern demands on time, technology, higher percentages of single-parent households, cultural divides, and increased poverty to name a few. Yet, the same busy, technology-distracted, single, diverse, and poor parents boldly engage in their children's care at the doctor's office, so I think the experts have it wrong. I do not believe that parents of any background or situation consciously choose to disengage with their children's education. They may not always know how to engage, and in some cases, parents do not feel comfortable in school settings. Nevertheless, parents want the best for their kids, medically and educationally.
First, let's establish who is the expert in the room. Anyone who graduated from high school has at least twelve years of experience in education, so they have a tremendous amount of insight and expertise. Even drop-outs have ten years of schooling, and a decade of experience is still a lot of experience. Moreover, the parent has years of exclusive expertise with the child, so you are the irrefutable expert when it comes to your child's strengths, needs, and abilities – no matter your educational level or background. I don't care if you graduated from college, high school, or dropped out after fifth grade, you are the most powerful educational force in your child's life. Children who succeed generally do so due to the direct and persistent involvement of a caring adult in their lives. Just as doctors in the emergency room need your guidance to be effective, your teachers need your expertise to help your child maximize her or his learning.
We educators must take our share of the blame for this phenomenon of uninvolved parents. Just as doctors covet parental input before making critical decisions, we must reaffirm to parents how much we need them. Unfortunately, we have unintentionally shut some doors to the classroom, and we must intentionally and aggressively seek to reopen them. We spend too much time pointing fingers at each other about what ails public education, ignoring the most basic truths that universally work. If doctors need parents so desperately, then we educators need you just as desperately. It may be summertime, but this is the time to recognize how bizarre it is for parents to drop kids off at school without ever going inside. We wouldn't do it at the doctor's office, and the doctor would never allow it. Maybe we should adopt the same mindset about school. And although it is summertime, please continue to pray for our students' safety this second Sunday of the month.