Voting for Future Chef Opens Monday
LPS Communications Department
Thursday, April 19, 2018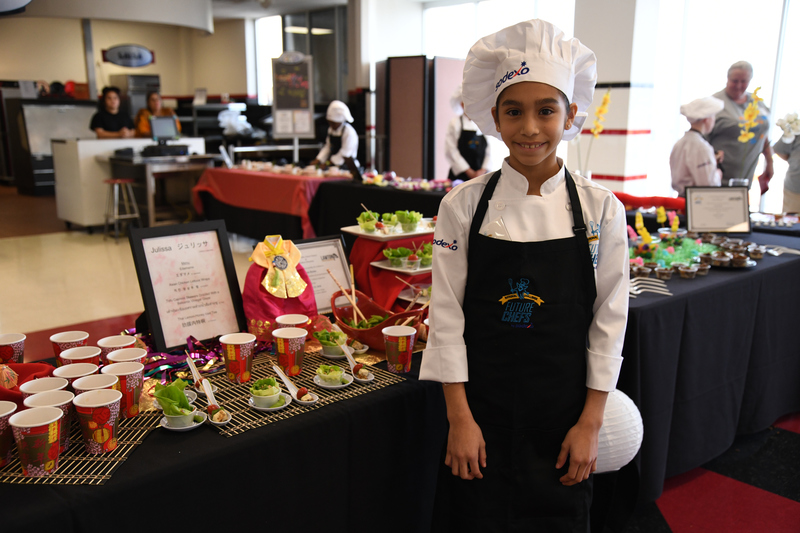 Lawton, Oklahoma – Lawton Public Schools 5th Grader Julissa Rocha from Pioneer Park is one of five students to make it to the National level of the Future Chef competition. Her Asian Chicken Lettuce Wrap & Tofu Caprese Skewers recipe was selected from over 2,600 student entries from across the nation.
"Things like chicken wraps and tomatoes are a favorite of mine and this recipe has things I like and want to eat," said Rocha. "It's a simple, healthy and yummy recipe!"
Rocha can take home the national title, but this cannot happen without the support of her friends, family and community at large. Starting April 23, her video entry will be open for national voting on the Sodexo website: http://sodexoinsights.com/quality-of-life-services/schools/2018-sodexo-future-chefs-competition/.
"When my dad told me that I was a finalist," said Rocha, "I was really happy."
The recipe with the most amount of votes will claim the title of 2018 Future Chef. Voting will open at 12:01am EST on Monday, April 23rd and close Midnight EST on Sunday, April 29th.
Voters may cast one vote per day. Thank you for supporting our Future Chef Julissa Rocha.
View LPS-TV story with Julissa Rocha: https://youtu.be/PIWbwzJLDE0
#ThrillingThursday