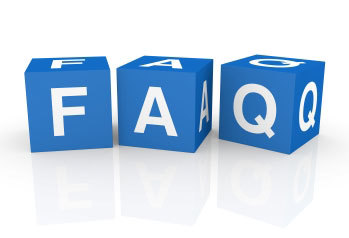 Gateway FAQs
Tiffany Vrska
Wednesday, August 17, 2016
WHO IS ELIGIBLE TO APPLY FOR ADMISSION AT GATEWAY?
Any student, in grades 9 through 12, whose legal residence is in the Lawton School District and who wishes to leave his/her traditional school for at-risk reasons is eligible for admission. Students who wish to attend must pledge their cooperation and interest in pursuing their education through Gateway Success Center.
HOW IS ONE NOMINATED TO ATTEND?
Nomination forms are available upon request from Gateway Success Center and secondary schools in the Lawton Public School District. Nominations are usually made through the Lawton secondary schools by administrators, counselors, teachers and other school officials. Gateway Success Center works closely with Lawton secondary school counselors to determine a student's eligibility to attend Gateway. Certain agency representatives, parents, and students may also make nominations.
HOW DOES A NOMINATED STUDENT OBTAIN ADMISSION TO GATEWAY?
All nominations are reviewed by the Gateway principal or designee. The Gateway principal will visit by telephone or in person with the parents/guardian/legal custodian of the child to determine whether or not an intake interview should be scheduled. If it is determined that the child is eligible and is interested in seeking admission, an intake interview will be scheduled. Parent/guardian/legal custodian and student must complete and sign applications for admission which states the family commitment to enter the program in a cooperative spirit and with the serious intention of working to achieve mutually agreed upon learning objectives.
Gateway Success Center principal and/or the student's school counselor will notify the parent/guardian/legal custodian of the child's acceptance or non-acceptance. If the program is full or if there are other demanding situations, an accepted student will be placed on a waiting list.
WHAT COMPONENTS WILL GATEWAY SUCCESS CENTER PROVIDE?
Students receive instructions in language arts, math, science, social studies, and life skills. Gateway Success Center is an alternative high school providing educational services that may lead to a high school diploma. Students will enrolled in courses required for high school graduation and receive regular high school instructions but the pupil-teacher ratio will be low.
WHAT ARE THE INSTRUCTIONAL HOURS?
The school day begins at 8 am and ends at 2 pm.
IS TRANSPORTATION PROVIDED?
Students who are admitted to Gateway are able to board Lawton Public School buses in their neighborhoods and are transported to Gateway Success Center. Gateway students board Lawton Public School buses and are taken back to their neighborhoods. Students are assigned to specific buses and are not allowed to ride a different bus or change buses unless there is a change in address.
WHAT KIND OF FOOD SERVICES WILL BE PROVIDED AT GATEWAY?
Gateway is part of the Lawton Public Schools educational system. Breakfast and lunch is provided. Students eligible for free or reduced cost meals will continue to be entitled to these services. Breakfast is usually served between 7:30 am and 7:50 am on all scheduled school days for students.