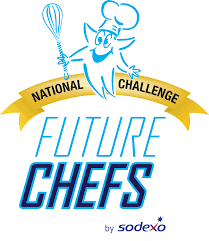 Hey Students! Can You Cook?
David Duncan
Monday, January 22, 2018
Calling all "FUTURE CHEFS" for our Culinary Competition
We're looking for your favorite Healthy Asian fusion recipe!
Ten lucky winners from the LPS school district will be chosen as finalists to compete in our contest at Lawton High School on March 15, 2018. As an added bonus, the winner of this event will be entered into a National Competition for some great prizes!
PICK UP YOUR ENTRY FORM TODAY!
They're available in the in the Main Office!
Turn them in to the Main Office or your teacher by February 20, 2018.
All recipe cards must be turned in to the school office by February 20, 2018. Finalists will be invited to a Culinary Competition Cook-Off on March 15th scheduled for 2:30 – 5:30. Finalists are encouraged to decorate their assigned tables showcasing their food presentation.