Traffic Advisory: 52nd Street
LPS Comm
Tuesday, October 24, 2017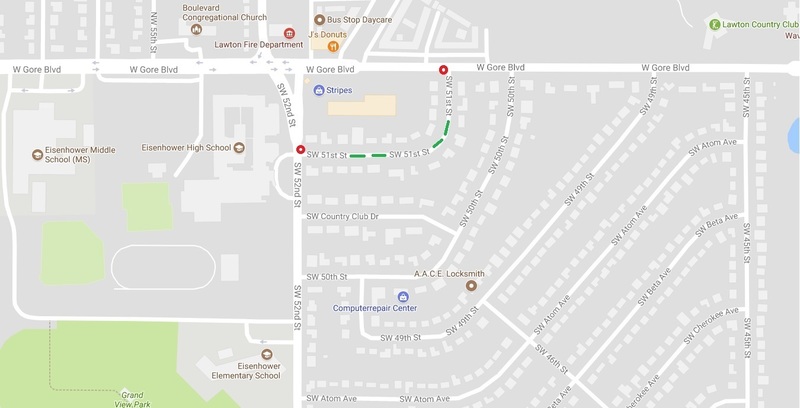 ***TRAFFIC ADVISORY***
A detour will be placed near the intersection of 52nd and Gore on Oct. 25, which will redirect northbound traffic aiming to turn right onto West Gore from Northwest 52nd Street. This traffic will be redirected to West Gore by way of Northwest 51st Street. Westbound traffic aiming to turn left onto 52nd Street from Gore will also be redirected via 51st Street.
Please see attached map for reference.
These detours will be placed as construction/sewer line work is carried out as part of the 52nd Street Project. Drivers should expect this detour to be up for several weeks.
Northbound traffic from 52nd to 53rd will not be affected; southbound traffic from 53rd to 52nd will not be affected; left turns from 52nd to Gore will not be affected.
The City of Lawton and Lawton Public Schools thank you for your support and patience. Updates will continue to be posted for the public as they become available.