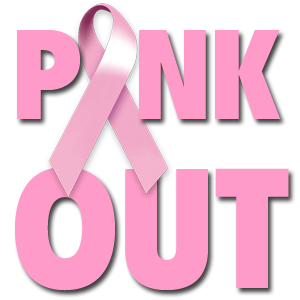 Freedom's 3rd Annual Cancer Fundraiser
David Duncan
Thursday, September 21, 2017
Freedom Elementary
3rd Annual Cancer Fundraiser
October Breast Cancer Awareness Month
We can all win the fight! We have several fun ways to help raise funds this year! All donations and profits will be donated to the Cancers of SW OK. The Cancer Centers treat many different kinds of cancers, not just breast cancer. Please join our school to help raise money for the Cancer Centers and continuing cancer research.
2017 T-shirts for $10.00. This year we made a white shirt. (Freedom Eagles Ready for Battle) Students will be allowed to wear the shirts on Friday Spirit Days! Order form here: https://core-docs.s3.amazonaws...
We will also collect $1.00 at the door of the assembly! Each student that brings $1.00 will get a glow bracelet to use for 'songs in the dark.'
We are going to TAPE some administrators and teachers to the wall! Students that donate a dollar to "Stick it to Cancer" can come up and put a piece of tape on one of the administrators/teachers. This is all in good fun to help raise money for the Cancer Centers of SW OK! 100% of the money will go to the cancer centers.
Make sure to bring $2.00 to the assembly on October 30! One dollar for a bracelet and one dollar to "Stick it to Cancer!"
We hope you will help continue the fight with us against cancer! We can make a difference at Freedom Elementary!!
Questions, comments, or concerns? Please contact: Carrie Woessner, at cwoessner@lawtonps.org