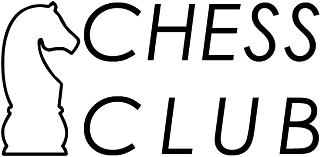 Freedom Elementary Chess Club
David Duncan
Sunday, September 17, 2017
Parents and Guardians:
Your child is invited to join Freedom's after school Chess Club beginning October 3rd, 2017.
When: 1st and 3rd Tuesday of the month 4:00 to 5:00 beginning October 3.
Where: Freedom Elementary, 5720 Geronimo Rd, Fort Sill (580) 713-0060
The Chess Club welcomes students of every ability level,from complete beginners to accomplished grand masters. Everyone will learn new strategies and have fun. There will be chess tournaments and students will have the opportunity to play chess throughout the year. Emphasis is placed on having fun, good sportsmanship and making friends. Registration form: https://www.apptegy.net/s/docu...
For more information or questions/comments, please contact Paul Henderson, Freedom Elementary Speech Pathologist (580) 713-0060 ext. 4996/4968 phenderson@lawtonps.org