LPS Implements New Visitor Management System
LPS Communications
Tuesday, August 01, 2017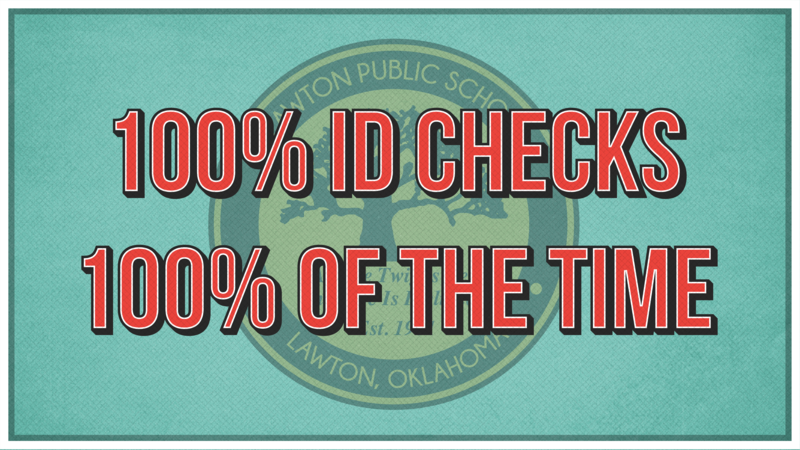 August 1, 2017
Dear Parent/Guardian:
Lawton Public Schools is pleased to announce that we will begin using the Raptor Visitor Management System in each of our school buildings starting August 1, 2017, with full implementation by August 11th. This system allows us to build on the district's goal of providing a safe environment for students and faculty by tracking who is in our building at all times.

Each time upon entering a school building, all visitors/volunteers will be asked to present a valid government-issued ID, which will be scanned into the system. This will require visitors/volunteers, including parents, to bring a driver's license, or other government-issued identification, in to the front office when visiting. This scanning process is quick, easy and user-friendly and our office staff will be able to assist you. It should also be noted that, for privacy purposes, a copy of your ID is not maintained in the scanner, nor is it kept by the school. The system only scans the visitor's name, date of birth and photo.
Once the ID is scanned and entry is approved, the system will create a unique badge that identifies the visitor, date and purpose of the visit. Visitors/Volunteers will be required to wear this badge to be allowed entrance to the school and to proceed to their destination.
The safety of our students is our highest priority and the Raptor visitor management system provides a consistent way to aid in keeping away people who may present a danger to our students. Thank you, in advance, for your understanding and support of enhancing school safety protocols in our district.


Sincerely,

David Hornbeck
Chief of Police
Lawton Public Schools