Thank you Mr. Reggie!
LPS Communications
Tuesday, May 30, 2017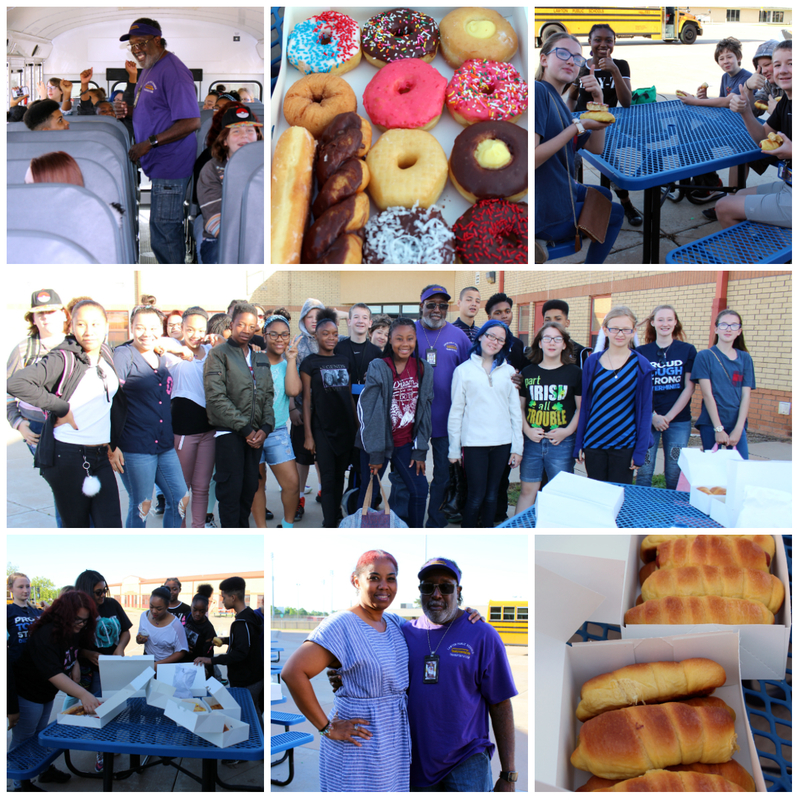 Mr. Reggie is a #LawtonPS bus driver for Central Middle school and he goes the extra mile when it comes to the students that ride his bus; from making sure they get home safely to even attending after school events. After having a wonderful year, he decided to give back to his students once again with donuts at the end of the school year!
Take a look as LPS-TV was there to catch this wonderful celebration: https://www.youtube.com/watch?v=pnhkk02A6jg