Summer Bus Workshops Scheduled
LPS Communications
Monday, May 22, 2017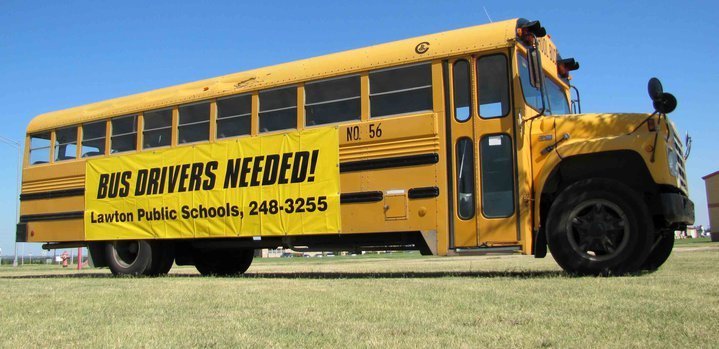 Always in search of qualified bus drivers, Lawton Public Schools has scheduled two summer training workshops. Drivers may sign up for the training taking place July 10-14 or July 31-August 4 at the LPS Transportation Center, 1101 S. 17th St. Classes meet daily from 5-10 p.m. The workshop is approved by the Oklahoma State Board of Education and the Oklahoma Department of Public Safety.
A CDL learner's permit or an Oklahoma commercial driver's license is required for the workshop. In order to obtain a learner's permit, applicants must pass a five-part written test covering general knowledge, pre-trip procedures, passengers, the school bus and air brakes. The air brake test is required only for school districts that have buses using those devices.
An Oklahoma Commercial Driver's Manual can be downloaded from the Oklahoma Department of Public Safety website, www.dps.state.ok.us. LPS officials will supply other related study materials, including the Oklahoma School Bus Driver's Manual, during the workshop.
LPS employees may take the course at no cost. The registration fee for non-LPS employees is $65. Payment is due no later than the second day of class. For workshop details, contact the LPS Transportation Center at 580-248-3255.