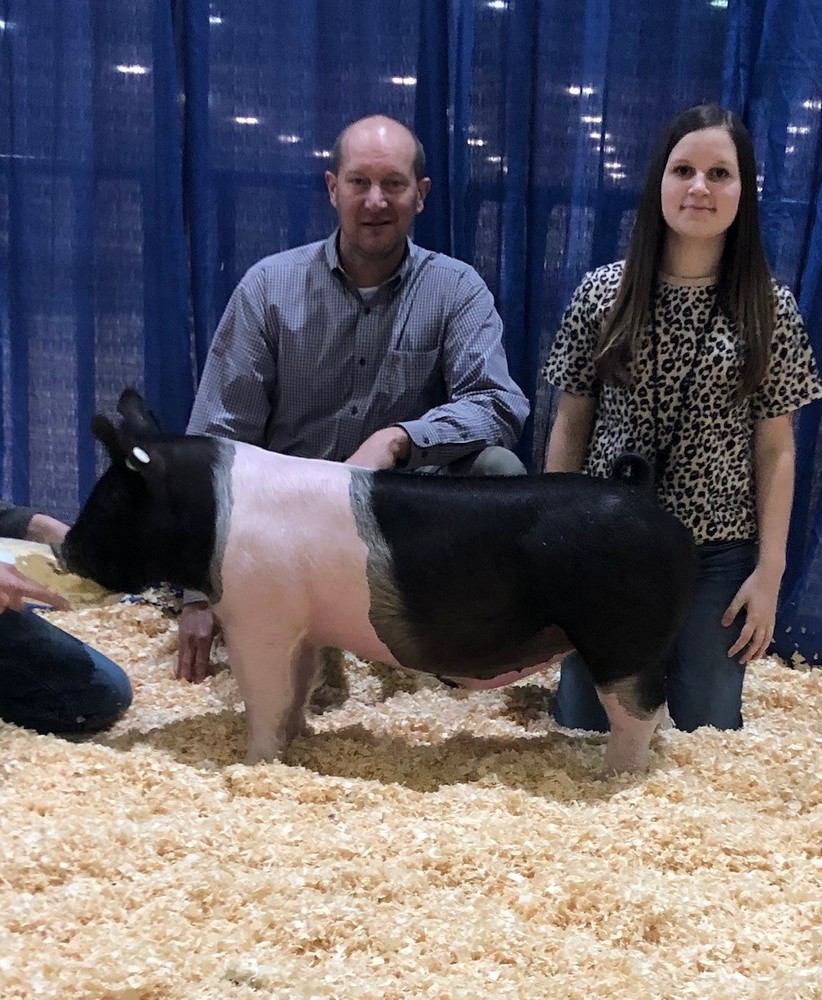 Lawton FFA Swine Show Team
LPS Communications
Saturday, January 11, 2020
The Lawton FFA Swine Show Team, participated in the Great Plains Winter National Pig and Lamb Show in early January. The students on this team prepared for competition as early as October 2019. During the show, their hard work payed off, as several team members ranked high within their respective classes. Additionally, team member Alexa Barnes showed the Reserve Champion Hampshire.
FFA teacher Heaven Kern said it was a great weekend and all the team members gained valuable experience, as well as exhibited great teamwork.
"I am most proud of the fact that everyone came together and helped each other out getting to the ring and preparing their animals for the show," Kern said.
Team members included: Connor Mabry, Drake Pearce, Briala Simmons, Madison Steele, Kyla Wallace, Elizabeth Kopsky, Gage Graham, Garrett Graham, Alexa Barnes, Hailey Barnes, Dylan Schulte, Sydney Burke and Riley Weaver.
The next event this FFA team will compete at is the Walter's Swine Jackpot.
(Photo: FFA member Alexa Barnes poses with show judge Mike Fischer and her Reserve Champion Hampshire at the Great Plains Winter National Pig and Lamb Show)
#WeAreLPS #LawtonPS #SwineShowTeam #LawtonFFA #oklaed #CareerBoundCitizens