Whittier Traffic Alert
LPS Communications
Tuesday, August 20, 2019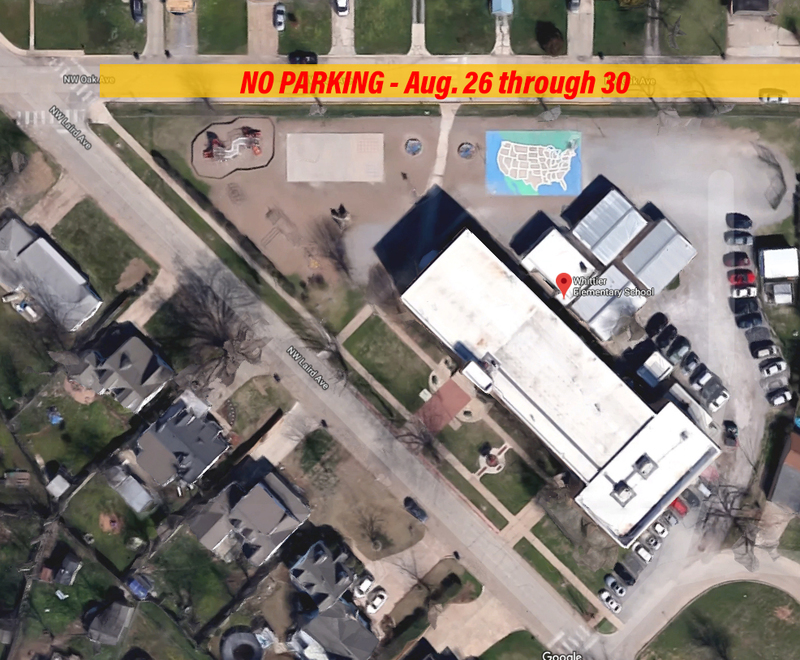 Whittier Family & Neighbors:
During the week of August 26-30, Crossland Construction will bring panels for our new safe room. The vehicles, equipment and panels are quite large.
For your safety, we ask that you do not park on Oak street (please see image) so the trucks can come in and out from the construction entrance. We apologize for the inconvenience. Thank you for your patience and understanding.
The safe room project is funded by the 2017 Lawton S.I.P. bond issue.