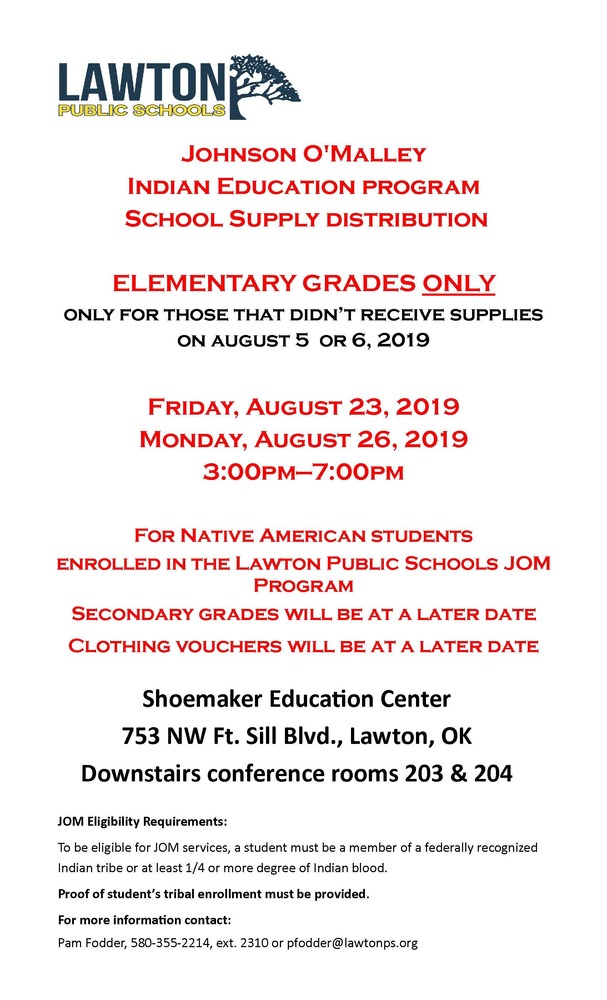 Indian Education Program: School Supply Distribution
Lawton Public Schools
Monday, August 19, 2019
LPS Johnson O'Malley (JOM) Indian Education Program elementary students that didn't receive school supplies from the program already can pick up new school supplies from 3-7 p.m. on Friday, Aug. 23, and Monday, Aug. 26, in the downstairs of the Shoemaker Education Center (753 NW Ft. Sill Blvd).
Secondary JOM students will be able to pick up supplies at a later date.
Please review the flyer to ensure your student qualifies as a JOM student.For more information please contact Pam Fodder at 580-355-2214 or pfodder@lawtonps.org.