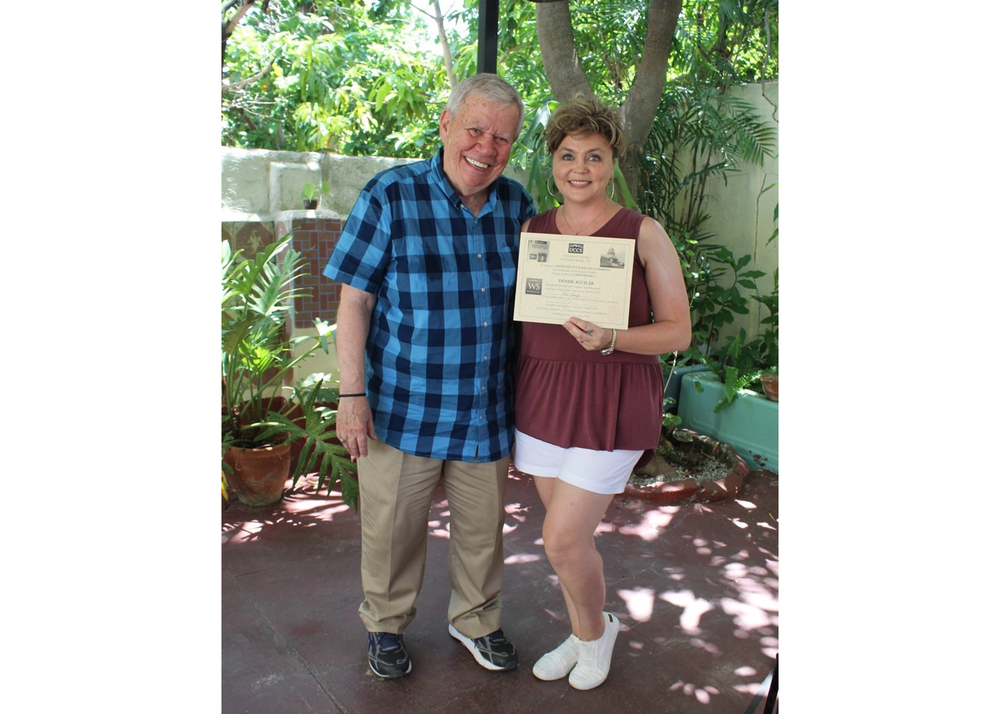 Aventura Cultural Teacher Immersion Program: Aguilar's Adventure
Lawton Public Schools
Tuesday, July 09, 2019
Central Middle School (CMS) teacher Denise Aguilar dedicated two weeks of her summer break to WorldStrides' Aventura Cultural Teacher Immersion Program in Havana, Cuba.
The Aventura Cultural Immersion programs are sponsored by WorldStrides Educational Travel, Estudio Sampere Language Schools, and the University of Colorado in Colorado Springs. The programs focus on immersing Spanish teachers in environments to improve their Spanish speaking, listening, teaching and cultural skills. Participants also have the opportunity for an optional 6 hours of graduate credits in Spanish available through the University of Colorado.
This year, the program immersed teachers in Cuban culture and Spanish language through hands-on activities and interaction with the Cuban people. Teachers participated in live classes in the streets of Havana. They learned on-site as they listened to and spoke Spanish, and worked in intimate classes with a lot of personalized attention from native speaking, Estudio Sampere Language Schools-certified instructors. These teachers even lived with native families to help give them non-stop Spanish-speaking practice.
Aguilar was one of four American teachers in this year's program, and she said it was an eye-opening experience.
"What better way to learn about a people, their land, their language, and their culture than to be there first hand," Aguilar said. "I lived the culture and language every day. Although I wish my students could have been right there with me when exploring Cuba, the next best thing is to make them feel as if they are through video interviews and captured moments, along with artifacts from these places. Learning through personal experience will mean more than reading about it or looking at a picture in a book."
Aventura Cultural Programs director Tom Alsop said the program provides participants with the experience of exciting sights and sounds of the host country in real time and real context to emphasize the study of culture.
"Teachers will return to their classrooms this Fall with a renewed passion for the Spanish language and a wealth of cultural knowledge to create a variety of new interactive lessons after taking part in this program.," Alsop said.
The ultimate goal of the program is for teachers to become better educators—they should learn how to make their classrooms more engaging, assist fellow educators to develop active learning classrooms and improve their own instruction with interactive teaching techniques and skills.
"I hope to teach my students to never stop learning," Aguilar said. "I want to show them it is okay to get out of your comfort zone and discover new things, no matter how old you are. Exploring Habana Vieja (Old Havana) was one of the most enjoyable and memorable adventures of the trip. Getting the full city tour while taking a drive down the Paseo del Prado, the main street connecting the Malecon to the Capitol building, in a classic '57 Chevy was one of the best classrooms I have ever been in. Absolutely one of the best learning experiences I have ever had in all my years of teaching!"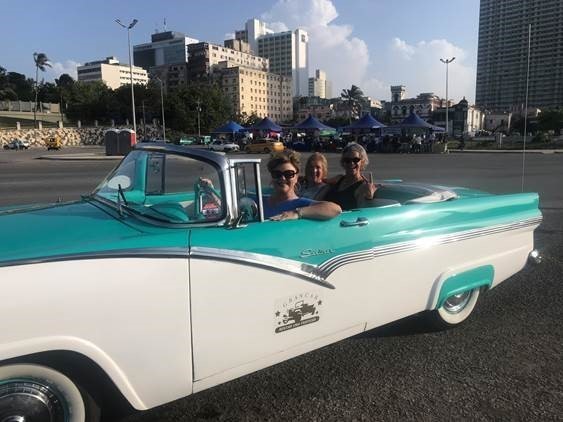 Denise Aguilar (front seat) Cinda Kaul (back seat) from Oregon and Tonya Johnson (back seat) from Indiana tour Havana, Cuba along the Malecon (seaside thoroughfare) in Habana Vieja in classic 1957 Chevrolet.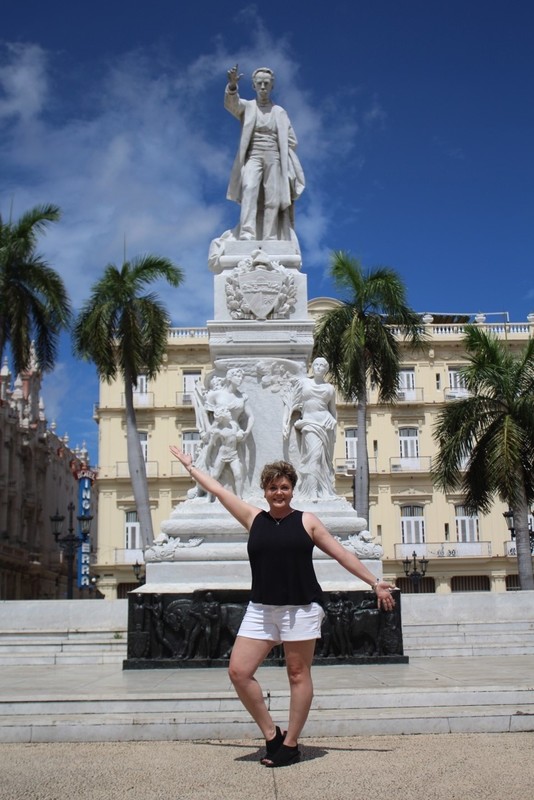 Denise Aguilar stands in front of the famous statue of Cuban national hero and revolutionary philosopher Jose Marti in Parque Central in Havana.
Denise Aguilar stands at the entrance of La Cueva del Indio in Las Vinales in Western Cuba before exploring.