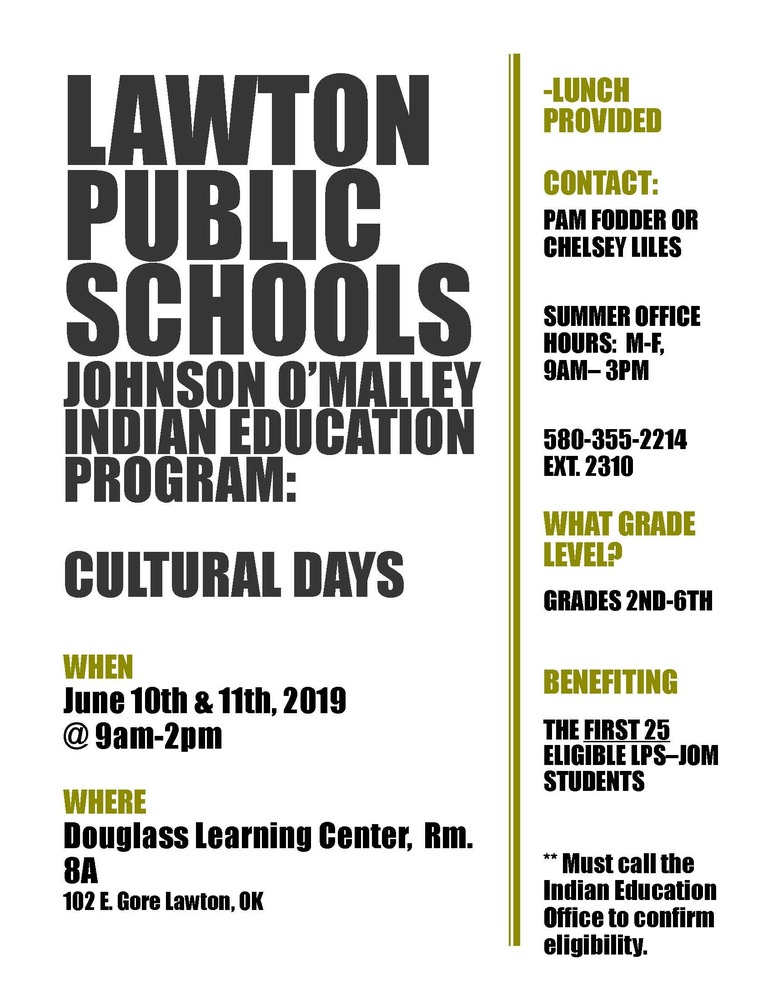 Indian Education Program: Cultural Days
Lawton Public Schools
Thursday, June 06, 2019
Join Lawton Public Schools Johnson O'Malley Indian Education Program for Cultural Days from 9 a.m. to 2 p.m. on June 10-11 at Douglass Learning Center, 102 E. Gore Blvd.
On Monday, the first day of Cultural Days, a Comanche craftsman will teach students the history of the loom, how to draw a design for their own piece, and then they will learn how to bead on a loom. On Tuesday, students will finish their loom-work and later teachers from the Comanche Language Program will teach Comanche language to the students.
Cultural Days is offered for students second through sixth grade.Please call the Indian Education Office to confirm eligibility. 580-355-2214.