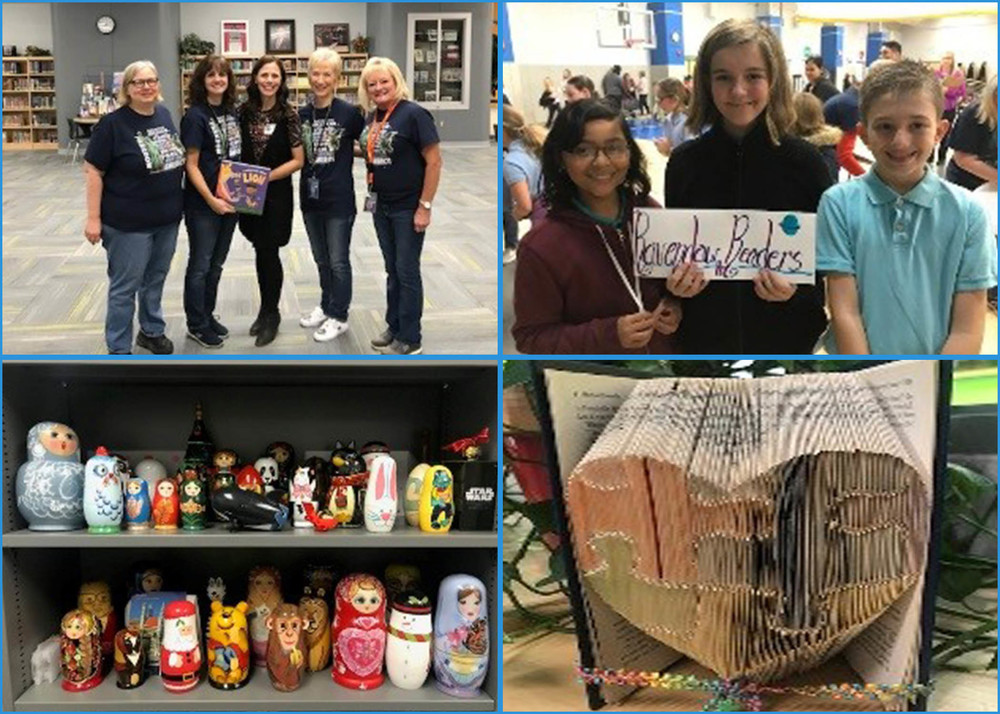 National Library Week: Freedom Elementary
Freedom Elementary Staff
Wednesday, April 03, 2019
The librarians at Freedom Elementary spend their days encouraging students to develop a love of reading. One way they accomplish this goal is allowing students to meet authors. The library hosted Lois Ruby, author of "The Doll Graveyard," and Tammi Sauer, author of "Nugget and Fang." Each author shared their struggles and successes while writing books. Hopefully, this encouraged students to keep trying, though they may struggle along the way.
Another exciting event the librarians promote is Battle of the Books. They encouraged students to form teams and compete in classroom and school battles to prepare for the district battle. Students worked very hard, often reading up to four books each week, learning the books well enough to identify each title and author based on a quote. At Freedom, hard work pays off.
Freedom librarians also like to have a little fun with the students. Students can't wait to see the nesting dolls each week that are shared after story time. They estimate how many dolls are hidden inside and eagerly count with squeals of delight each time one is revealed.
Freedom's library has a unique display of folded books that promote reading and are decorated according to each season. Fifth grade students requested a folding club be organized after testing so they can try their hand at folding one of their own.